"Midday Break"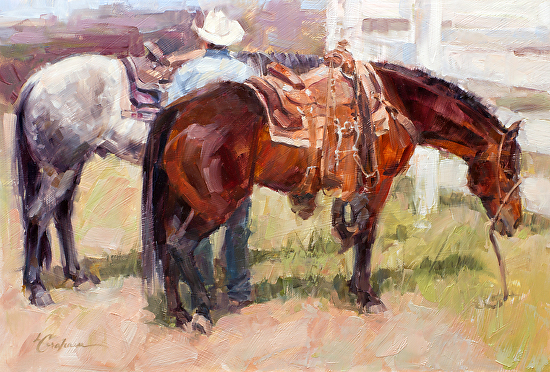 Recent News and Awards
I am honored to be featured in the Sidelines Magazine January 2015 issue!
I am thrilled to be featured in Southwest Art Magazine in the December, 2013 issue!
(click on below image to view the feature)
"Glory Ride" is awarded "FINALIST" in the August, 2013 Fine Art Views BoldBrush
monthly online art competition by judge Jim Wodark!
"San Antonio Tour Guide" is awarded "FINALIST" in the July, 2013 Fine Art Views BoldBrush
monthly online art competition by judge Scott Mattlin!
(click on logo to view contest winners)
"Glory Ride" awarded Finalist in the Ex Arte Equinus 6 International Painting Competition!
Image published in the 2012-2013 Ex Arte Equinus Book, now available
"Buckin' Fool" awarded Second Place in the 2013 Women Artists of the West National Juried Competition!
Thank you judge Karen Vance!
I am honored to have been chosen as a Finalist in the Southwest Art 2012 Artistic Excellence competition!
(click on icon below to view article)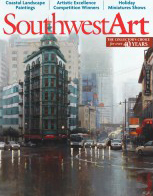 Feature article reviewing upcoming 3 person show,"Spirit of the Horse", opened 11/2/12
RS Hanna Gallery - Fredericksburg, TX
"Daddy of 'em All" receives Honorable Mention Award
in the Oil Painters of America 2012 Spring Online Showcase!
Recipient of the Portfolio Award Runner Up and the Editor's Award Runner Up
in the 2012 Ex Arte Equinus 5 International Equine Art Competition!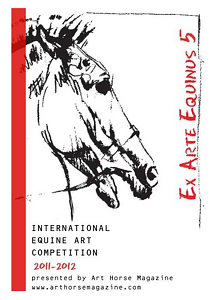 "

Saddlebred Spirit

"
receives 2011 year end
"Award Finalist"
in the 5th Annual Raymar Fine Art Competition
by judge Scott Christensen!(monthly online fine art contest which ran from Oct. 2010-Sept. 2011)
"

Criollo Horses; Manuel Antonio, Costa Rica

"
Recipient of the William J. Schultz Award in Oils
at the American Impressionist Society 12th Annual National Exhibition!
Thank you judge Scott Christensen
October 21-November 15, 2011
Mountainsong Galleries in Carmel, CA

I am thrilled that my painting,
"

Let's Go Home

",
was chosen
"BEST IN SHOW" in the Fine Art Views BoldBrush monthly online painting competition (July, 2011)
by judge Frank Ordaz!

FAV 15% (jury's favorite 15%) 2011 Fine Art Views BoldBrush Painting Competition
(Jan., Feb., March and April, May, July, October!)
Finalist in the 2011 Ex Arte Equinus 4 art contest, painting category (Art Horse Magazine)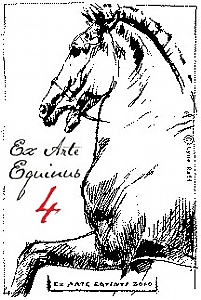 Popular Choice Award and Sam Savitt Award (best portrayal of horses in action) at the
American Academy of Equine Art 2010 Fall Open Juried Competition!

Finalist in the 2010 Raymar Art Contest (month of Dec. 09)
3rd Place in the 2009-2010 Ex Arte Equinus 3 art contest
Painting category, sponsored by Art Horse Magazine!
Featured in the March, 2010 issue of Art Horse Magazine.